SAVE THE DATE
Stone Lake Elementary School's
"Hawaiian Ice Cream Paradise"
June 5th, 2015 5:30 P.M. — 8:30 P.M.
Come join us in your Hawaiian Attire and enjoy great entertainment, food, games, ice cream, great raffle baskets and much more!
**STATE LAW PROHIBITS ANY ALCOHOL ON SCHOOL CAMPUSES**
This activity welcomes those with disabilities to participate fully. If you need a disability-related modification or accommodation, including auxiliary aids or services, to participate in this or any program, service or activity offered to you, please contact Stone Lake Elementary School Administration, (916) 683-4096, at least 48 hours before the scheduled event so that we may make every reasonable effort to accommodate you. [Government Code Section 54953.2; Americans with Disabilities Act of 1990, Section 202 (42 U.S.C. Section 12132).]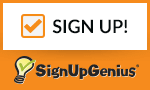 Special thanks to the following organizations for the very generous donations given to support our Ice Cream Social this year!
| | |
| --- | --- |
| Bel Air | Sacramento Republic FC |
| Cavern Tours | Sports Authority |
| Disneyland | The Sports Shop |
| Green Acres | Target |
| Kelly's Express Car Wash | Thai Chili |
| Leatherby's Family Creamery | Thirty-One Gifts |
| Mary Kay | Thomas Kuhl Photography |
| Mimi's Café | Trader Joe's |
| Nugget Market | Walmart |
| Raley's | Walmart Neighborhood Market |
| Sacramento Kings | Winco |
Special thanks to the following businesses and/or individuals for their generous sponsorships of this very popular PTO event!
JAN-PRO Cleaning Systems of Sacramento (Karen Cendro)
Kaia Fit Laguna (Ashley Lovato)
Plaza Insurance Sales, Inc. (Tom Hoshiyama)
---
Latest News …
STONE LAKE ELEMENTARY PTO FIVE STAR FAMILY PROGRAM:  Stone Lake PTO is inviting you to participate in a new program called Five Star Families!  The goal is to recognize those families who spend time volunteering for our school.  The Stone Lake PTO is hosting a night of swimming at the Wackford Center in June of 2015 for all families who earn at least five stars throughout the year!  Cards must be signed off by a school representative after the event has occurred.  The flyer and cards have been sent home, but if you haven't received one, please stop by the front office and pick one up.
---
Ongoing Events …
eWASTE Fundraiser
Start saving all of your electronics because Stone Lake PTO is having a YEAR ROUND eWASTE fundraiser. Click here to see the flyer. Everything will be done online. For more information, please contact the chairperson.
 Shoparoo ~ This year we are participating in a hassle-free fundraiser called Shoparoo. Nationwide, 7,000+ schools are already fundraising through Shoparoo and we see it as great opportunity for us to make a difference this year.  So, what are you waiting for?  Simply download the free app or sign up by going to http://app.shoparoo.com/share/mch3eh6pand select our school!
Box Tops and Labels for Education ~ One of the ways every parent can help raise money for Stone Lake is by clipping out and bringing in Box Tops and Labels for Education!  For each Box Top coupon turned in, Stone Lake gets 10¢!  Please make sure you are not submitting expired box tops as they will not accept them.  Each Label for Education earns our school points towards products we can order from their website.  Let's reach our goal of 50,000 points and get items on our wish list.
Rewards Cards ~ Don't forget when you are signing up or using your Something Extra Cards at Raley's, Bel Air, or Nob Hill Foods that you can link your purchases to go toward Stone Lake and they will donate 1% – 4% of your purchases to our school!  Also, don't forget about your Target REDCard!  They will donate 1% toward our school from your purchase amount!  So far for the 2013-2014 school year we have received a total of $4,036.71 from Raley's and $478.23 from the Target REDCard!  Keep supporting Stone Lake Elementary by signing up for your rewards cards and linking them to our school!